SITREP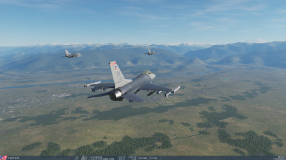 U.S. Special Operations units have been discovered! Operations in the canyon beyond the Dzhvari Dam have been compromised!
SpecOps Units were investigating rumors of chemical weapons facilities located in the valleys beyond the dam.
Once enemy forces knew that both ground and air operations were in the area, they proceeded to lock down the areas of operation and have shot down several NATO aircraft. It's a complete disaster!
This means war gentlemen!